Pastor — Dr. Dan Anderson-Little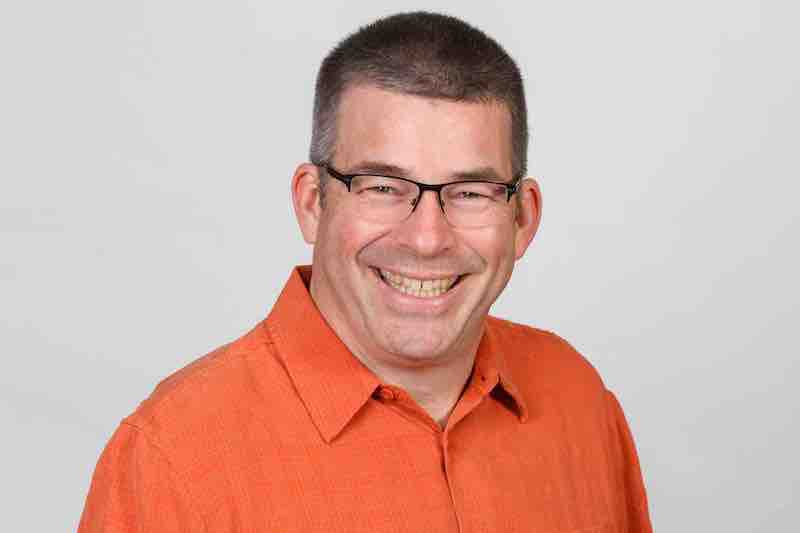 Dr. Anderson-Little comes to us with nearly 30 years of ordained experience. He has served churches in Detroit, Kansas City, St. Louis, Frisco, and Dallas. Dan is married to Linda Anderson-Little who is the pastor of St. Luke's Lutheran Church in Richardson. They have three kids: Daniel, an arborist in Colleyville; Jacob, a State Farm Insurance agent who is also earning his bachelor's degree in St. Louis; and Leah, a junior and Spanish major at Truman State University in Missouri.
Dan earned his bachelor's degree at Macalester College in St. Paul, Minnesota, his Master of Divinity at McCormick Seminary in Chicago, and his Doctor of Ministry at United Theological Seminary in Dayton, Ohio.
He has had the opportunity to study, work, and learn in London, Costa Rica, Zimbabwe, Lebanon, and Cuba. Last summer Dan and Linda spent a month in Colombia improving their Spanish. Dan's hobbies include cooking, listening to jazz, and seeking the next binge-worthy series on Netflix. Dan and Linda currently reside in Frisco, but they hope to move to the Richardson/Garland area to be closer to both churches.
Parish Associate — Oliver Jamshaid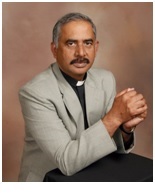 Oliver's association with FPC began in 2000, when the South Asian Presbyterian Church (now the South Asian Fellowship) was formed. He was appointed Parish Associate mid-year 2016.
Oliver and his wife, Nasim, have two college-aged sons.
He is also an author of two religious books, which were published in Urdu.
Director of Christian Education — Sue Suneson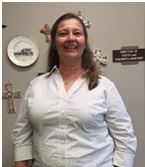 Sue began her ministry with us on September 1, 2015. Sue has been a church educator in Grace Presbytery since 1990, serving at First Richardson and Preston Hollow before coming to FPC Garland. She completed the certification process for Presbyterian educators in 2007. She is also a trained spiritual director. Before working in Christian education, Sue was a geologist. Really. She loves volcanoes! Sue's family consists of Mark, a geologist whose office is in Garland; Inga, who works in non-profit management, focused on healthcare, in Portland OR; Grant, a journalist in New York, NY; and 2 intrepid desert tortoises. They have lived in Garland for 25 years.

Administrative Assistant — Cathy Schingle


Cathy was born in Dallas, Texas, raised in Mesquite, and now lives in Rowlett. She is a graduate of North Mesquite High School and Executive Secretarial School of Business. She has been a member of St. Mark Presbyterian Church for fifty-four years.
Cathy has twenty-five plus years of experience as an Administrative Assistant and one year of experience as an Office Manager. She is married to George Schingle. She has a twenty-eight year old son, André, and two step-children, Ann is twenty-four and Scott is eighteen. She has two dogs and one cat: Lexi, a German Shephard; Meeko, a small Terrier; and Farmer, an American Shorthair cat.
Cathy and her husband like to spend their vacations walking along the beach in Rockport, Texas.
Cathy joined the staff at FPC Garland on May 29, 2018, and we are so happy to have her here.

Dana Dunlap — Receiving Treasurer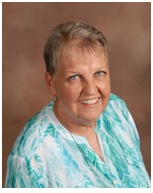 Dana Dunlap, a member of FPC Garland for 55 years, joined our staff as the Receiving Treasurer. She retired from the City of Garland after 25 years but soon went back to work. In addition to her job here at FPC, Dana was also church secretary for Southminster Presbyterian Church. Dana has an awesome family and many hobbies and keeps very busy.
Dana is very proud of her daughter Jamye, who has been ordained into ministry by the PC(USA). Jamye is the mother of Dana's grandchildren Makayla and Mychele; and her husband is Doug Cook, who brought his children, Krista and Mitchell, to Dana's family.
Dana most appreciates the wonderful people of FPC. The members (past and present) of this church have supported her and her family, loved them and cared for them through the good times and the bad.
Linda Jones — Disbursing Treasurer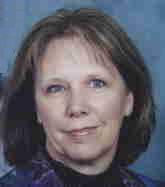 Linda has been a member of the staff at FPC for over 20 years. She is diligent in seeing that all the bills are paid in a timely manner, she administers payroll, and she graciously answers the many financial questions that come her way. Linda and her husband, Spencer, manage a full time accounting business, so they stay very busy. They have two daughters and two gorgeous grandchildren.
See Music Page for Music Staff Information