Staff
Pastor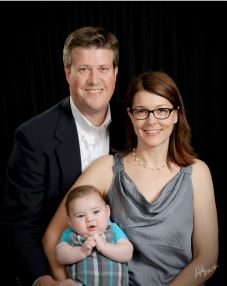 Reverend Paul Burns


Paul is the son of a Presbyterian pastor. He graduated from the University of Oklahoma with a Bachelor of Musical Arts and pursued a career as an investment consultant in Dallas and then New York City. Feeling called to ministry, he returned to Texas to attend Austin Presbyterian Theological Seminary.
Paul and his family come to us from Priest Lake Presbyterian Church in Nashville, Tennessee. He served seven years at Priest Lake and has helped that church grow not only in faith, but in mission outreach, membership, racial diversity, and stewardship funds during his tenure.
Beyond service to his local church, Paul has authored three books, co-authoring one with his father. He is a certified Christian coach and is currently working to complete his Doctorate of Ministry.
Paul and his wife, Jennifer, and their 3-year-old son, Nelson, are excited to be back in Texas.



Director of Youth and Children's Ministries

Sue Suneson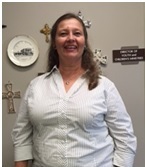 Sue began her ministry with us on September 1, 2015.

Sue has been a church educator in Grace Presbytery since 1990, serving at First, Richardson and Preston Hollow before coming to FPC Garland. She completed the certification process for Presbyterian educators in 2007. She is also a trained spiritual director.
Before working in Christian education, Sue was a geologist. Really. She loves volcanoes!
Sue's family consists of Mark, a geologist whose office is in Garland; Inga, who works in non-profit management, focused on healthcare, in Portland OR; Grant, a journalist in Columbia, MO; and 2 intrepid desert tortoises. They have lived in Garland for 25 years.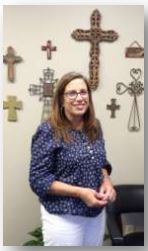 Nancy Breda
Administrative Assistant

The session is pleased to introduce to you Nancy Breda, our new Administrative Assistant. Nancy is a life-long Presbyterian, an ordained ruling elder, mother of two, and grandmother to one. Her daughter, Jen, and husband, Adam, live in the Lochwood area of Dallas and are parents to two-year-old Owen. Nancy, Jen, and Adam are members of NorthPark Presbyterian in Dallas. Her son, Michael, and his wife, Sara, live in San Antonio, where Nancy grew up and has many long-time friends. She was a member of Grace Presbyterian in San Antonio for nearly 50 years. She's lived in this area since January, 2013, and moved here to be close by her grandchild. Nancy feels blessed to have the opportunity to be with Owen so often. Besides being with family, she likes to read, go to movies, volunteer, cook, and garden. One last thing she'd like to add: Go Spurs Go! Nancy is pleased to be on the staff of First Presbyterian Garland.

Dana Dunlap
Receiving Treasurer

Dana Dunlap, a member of FPC Garland for 55 years, joined our staff as the Receiving Treasurer. She retired from the City of Garland after 25 years but soon went back to work. In addition to her job here at FPC, Dana was also church secretary for Southminster Presbyterian Church. Dana has an awesome family and many hobbies and keeps very busy.
Dana is very proud of her daughter Jamye, who was recently ordained into ministry by the PC(USA). Jamye is the mother of Dana's grandchildren Makayla and Mychele; and this year she married Doug Cook, adding his children Krista and Mitchell to Dana's family.
Dana most appreciates the wonderful people of FPC. The members (past and present) of this church have supported her and her family, loved them and cared for them through the good times and the bad.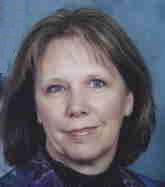 Linda Jones
Disbursing Treasurer

Linda has been a member of the staff at FPC for over 20 years. She is diligent in seeing that all the bills are paid in a timely manner, she administers payroll, and she graciously answers the many financial questions that come her way. Linda and her husband, Spencer, manage a full time accounting business, so they stay very busy. They have two daughters and two gorgeous grandchildren.

See Music Page for Music Staff Information